Synopsis:

A woman tells the story of her "coincidental" migration triggered by a sound.
Her starting point: Beirut, her former city.
All the following stations of her journey are cities she never knew of...She collects one object from each of those cities and through these objects she tells the story that lies behind every city: Cities with no names, cities defined by their citizens' obsessions, habits, and fears ...She shares her experiences and reflections regarding those cities as well as her relation to their people……she relates…she resents…she remembers…she re-assesses…she reacts…she leaves...she leaves in search of what she has lost of herself and she runs away in fear of what she might find if she stays somewhere too long. With each new departure a piece of her past unfolds and behind it lies the ruins of her memories in Beirut. The realities of the cities she encounters become a mirror of what remains of her memories before her migration and drive her to revisit the true purpose of her journey...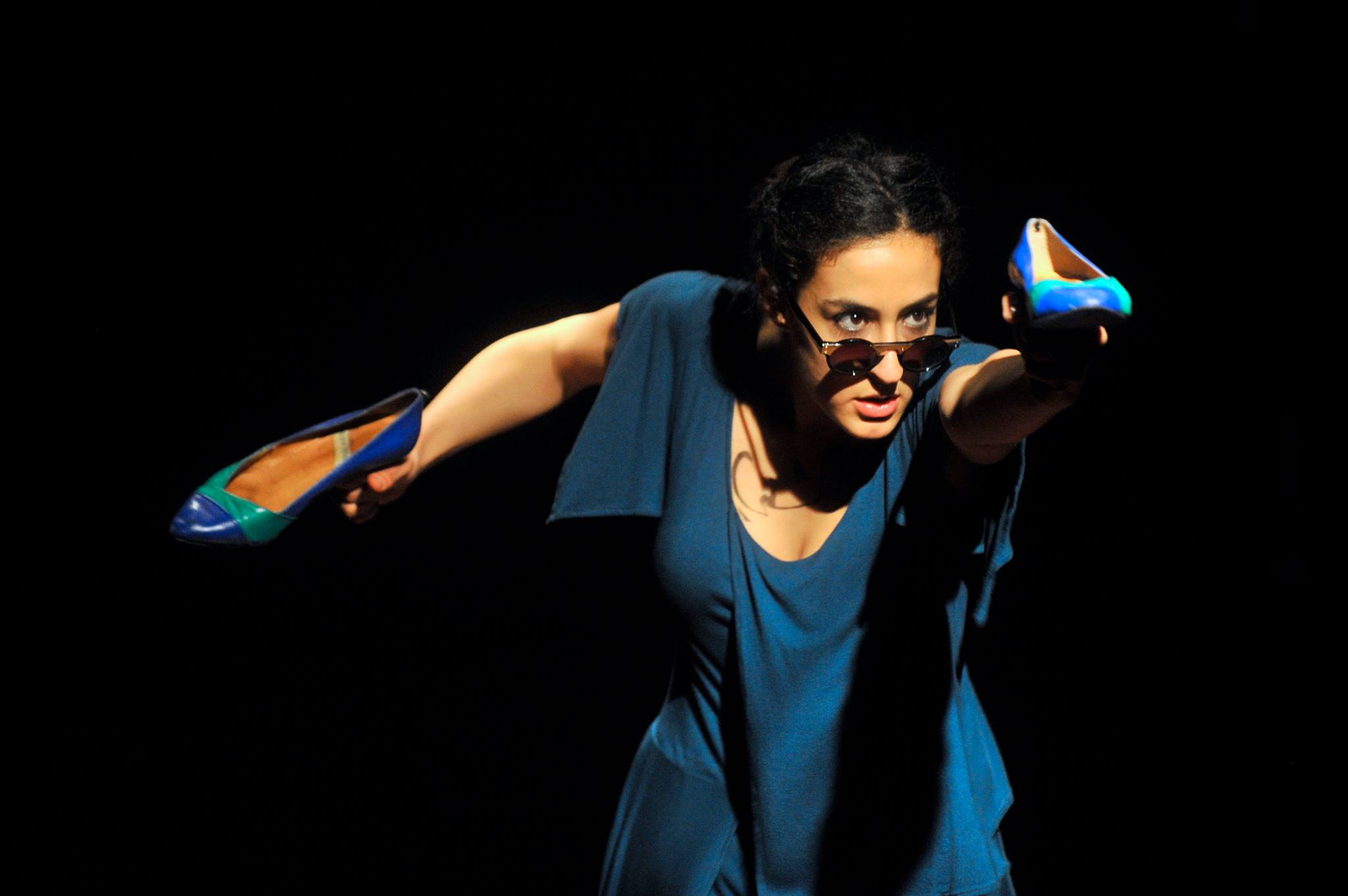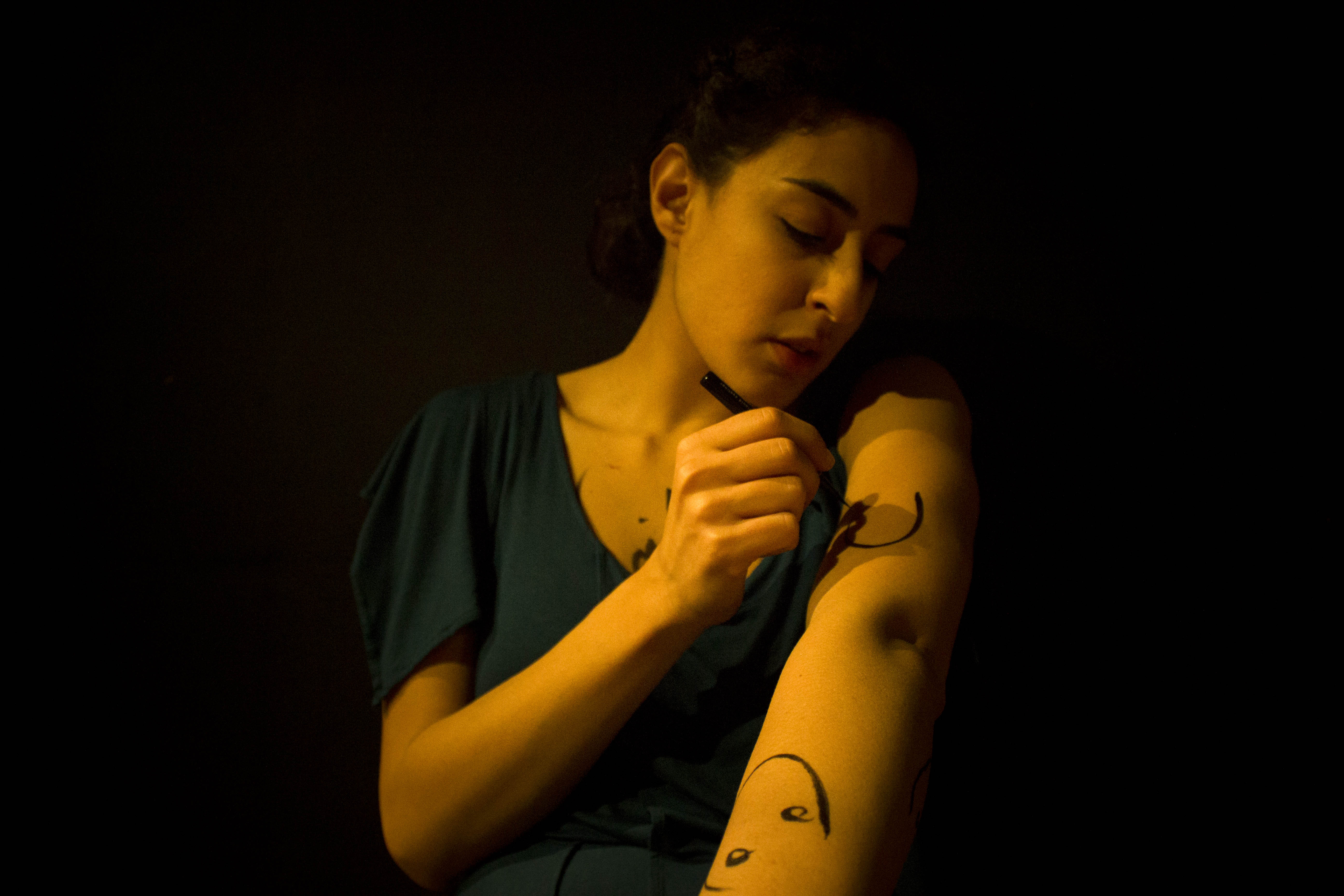 Artists' note

It is very difficult to unite the motivation behind a creation when the two artists involved in the collaboration come from extremely different backgrounds. We found that some of our needs that emerge from the diversity of our backgrounds not only vary but highly contradict. Sometimes it seemed that what one of us was looking for was exactly what the other one was running away from.
However, as the discussions progressed we discovered strong links in our differences and realized that coming from these two very opposed places is actually irrelevant in the face of the similarities of our concerns and dilemmas with respect to our surrounding
We find ourselves in an utmost urgency to comprehend our isolation with respect to our societies and the role of the social control in all its shapes, as well as the effect it has on our personal freedom. We both believe in the right of the human being to move freely in order to grow and find his belonging in a home of his choice. We both believe that borders should not be used as ploys of entrapment to imprison people and that every person should become the only variable border. We both have a contradictory relationship with respect to our society when it comes to our responsibility to change what we see as a repressive system and to accept the things we cannot change.
After many discussions we realized that we did not actually choose our main theme but it has chosen us. Our theme revolves around the ability of the human being to be liberated from the boundaries that are imposed and implemented since birth, so he can follow his quest to find the home in which he truly belongs. And in order to explore our theme, we started collecting social beliefs and habits from the surrounding of our daily lives in both our native cities (Bern & Beirut). We used this collection to create imaginary cities based on exaggerated version of these existing social conditions. . And through this exaggeration we ended up creating a fantasy world, not to pretend knowing what a perfect world would be like, but to reflect the reality of the brutal isolation of individuals in the societies that have undergone mutation through systems that were supposed to create communities rather than closed bubbles of alienation. The character of our play who roams through this fantasy world represents the virtual free version of us. She represents the capable version of us, who naturally liberates herself from all the social ties that forbid her to exercise her right to simply move and quench her thirst of connecting with people without fear and limits. She constantly displaces herself from one place to another. And even though she sometimes yearns to stay, she detaches herself knowing that if she stays too long in the same place she will become again a prisoner of a limiting system… this character is an aspiration, an honest attempt to share in a somehow euphoric manner our frustration with respect to our existence… this woman is in fact our parallel selves in another parallel reality.